A guide dog is a fantastic example of how we can take advantage of the dogs willingness to please.
The dogs task is to lead the person with a visual impairment around different types of obstacles, so that the person safely can get around in the environment. A guide dog makes life for a person with visual impairment so much easier and makes them live more independent and active.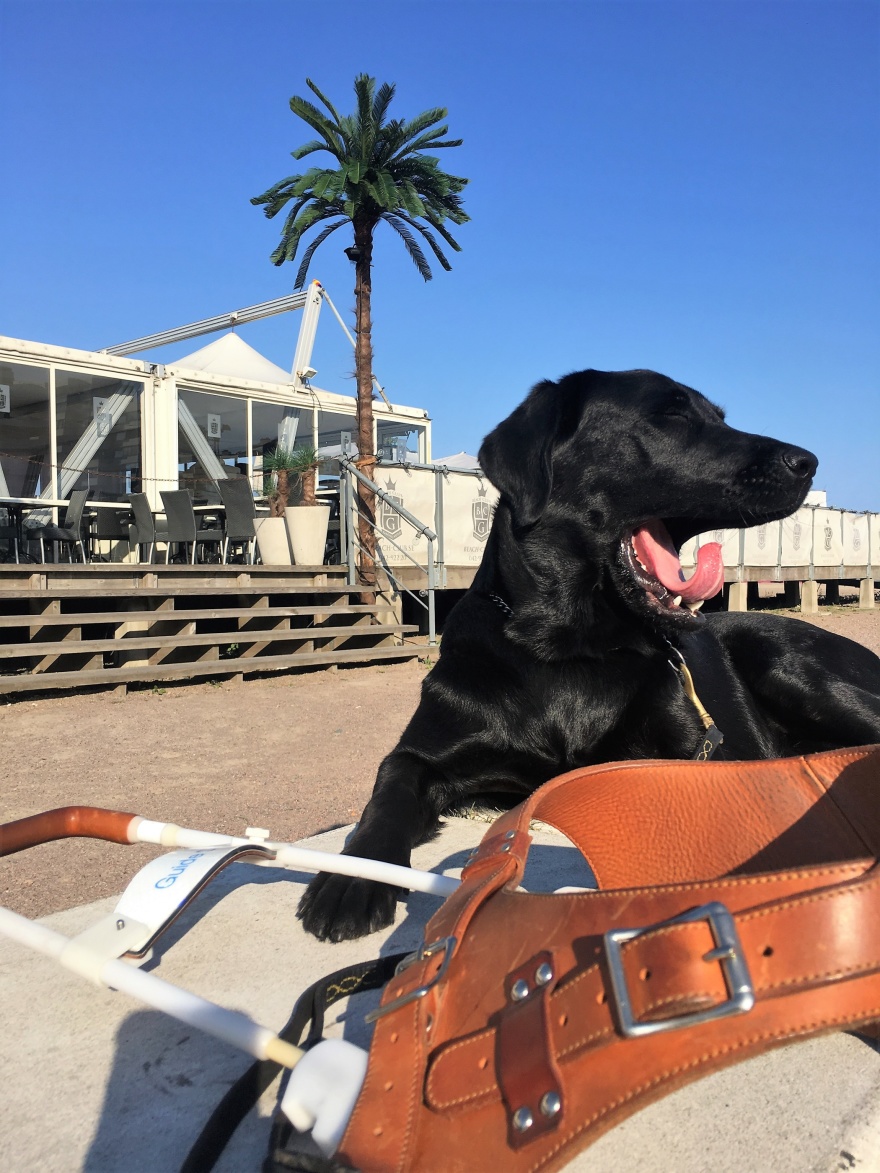 A guide dog lives with the person with visual impairment both as a family member, friend and incredible tool for the person. A guide dog is almost never left alone as they are allowed to be part of the society in order to lead the person everywhere. A guide dog can be recognised by the white harness while working.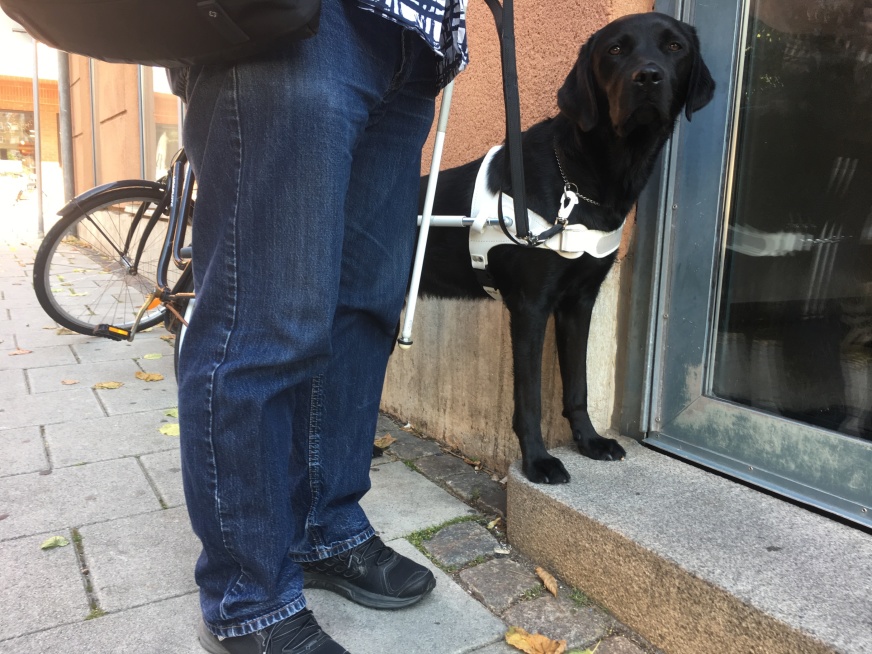 We often look for dogs suitable for this special work, both puppies and adult dogs. The dogs will live a meaningful life where they will be most loved and appreciated. The dogs we are looking for should be either Labrador Retriever, German Shephard or Giant Poodle. The dogs must be registred in the Swedish Kennel Club, IGDF or FCI and must of course be healthy and not have any aggression or nervousness.