DISAs history - over 20 years with guide dogs
DISA Dogs In Service & Aid breed and train assistance dogs to help people. Thanks to our devoted and commited puppy raisers, we we can provide a guide dog for a person with vision impairment or a buddy dog for a child that needs a special friend. We also educate the people who will have this wonderful friend as support and help in their everyday life. DISA also help private dog owners.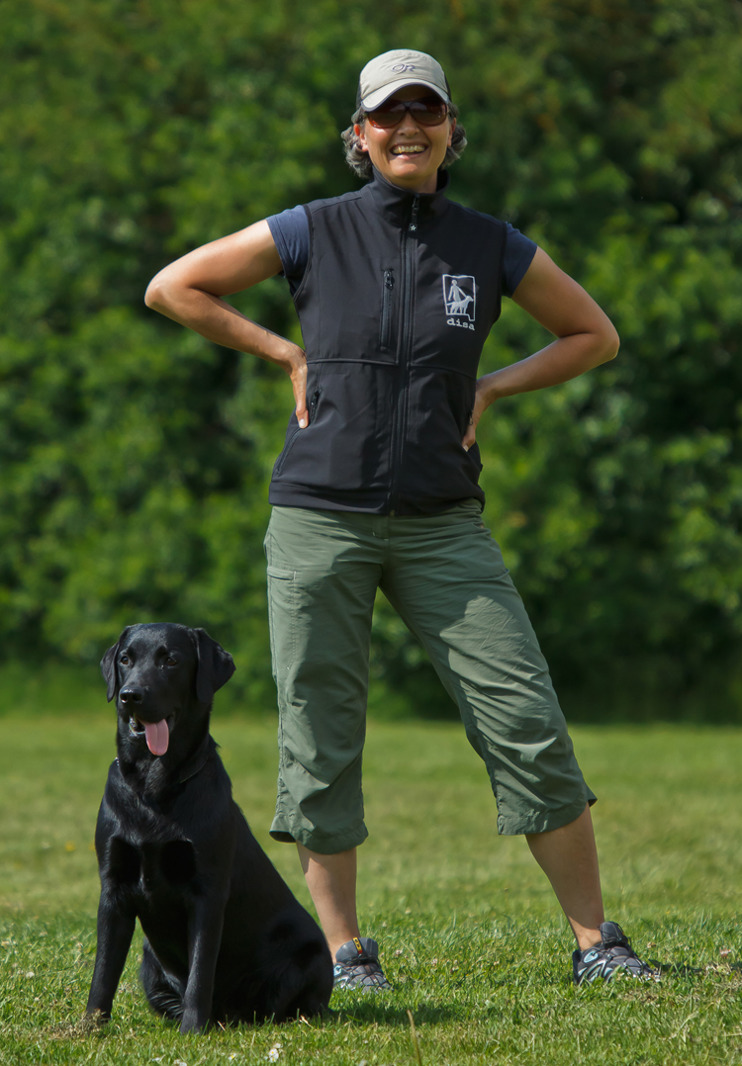 DISA is a company that started in August 1997 by Anette Johansson in Viken.

My dogs grow up in puppy raising families and thereafter live as family dogs in our family during their education. The most important thing for me regarding my dogs is that the dogs feel good and are confident in their role and work we give them. My background is a huge dog interest since childhood with several dogs in the family.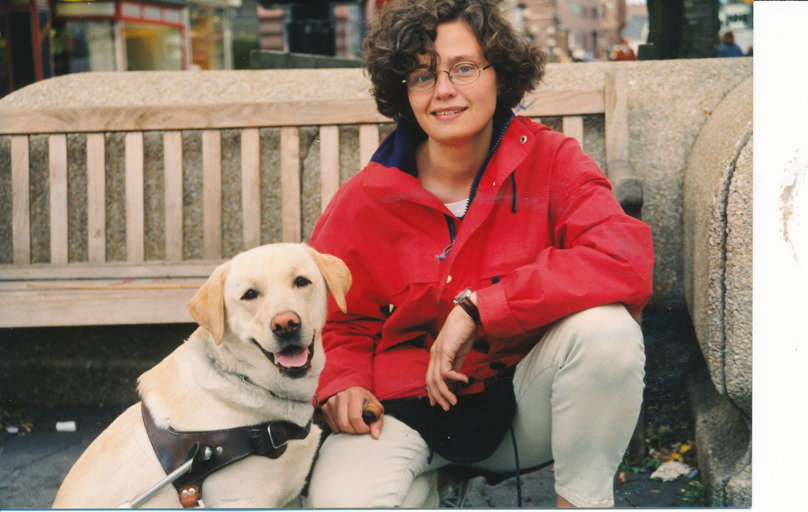 After many different jobs and an university degree in political science, economics and psychology, I finally followed my heart and started as a trainee at the only dog school in Sweden at that time, Hundskolan in Sollefteå. They trained all different kind of working dogs, among them guide dogs which became my work. This was in 1996 and since than I have trained mainly guide dogs and worked as a guide dog instructor.

I have built up my own breeding of Labrador Retriever under my kennel name Käppastans, in cooperation with other breeders. I want to breed a dog with a healthy and sound exterior that is healthy and who has a lot of will to please and mental requirements to be able to work as an assistance dog.

In 2005 a public procuremen was held in Sweden where DISA, together with three collaborators, became one of three suppliers of guide dogs to Synskadades Riksförbund, SRF (Swedish Association of the Visually Impaired). Since then we deliver well chosen and educated dogs to SRF, who in their turn are responsible for arranging the courses for the clients, where we work as instructors. From 2018 DISA will be the largest supplier of guide dogs in Sweden. Except guide dogs buddy dogs for children, which includes autism service dogs, makes my heart warm, and this project just grows and grows. Hopefully the schools understand the importance of a dog for a special child!

DISA has also sold guide dogs to Norway, Finland, Denmark, Germany and Switzerland.

Together with Expose Ledarhundar and Göta Hund we have a unique competence of assistance dogs. We are all founders and members of Assistanshundskolan.

Today I can say that I am proud and happy to be able to work with my biggest interest! It is a fantastic privilege to work with a dog and a client bringing them to an independent and proud team. Or helping a family with their dog so that they can find the happiness in owning a dog again...
Our specie DOG truly is "man's best friend"!